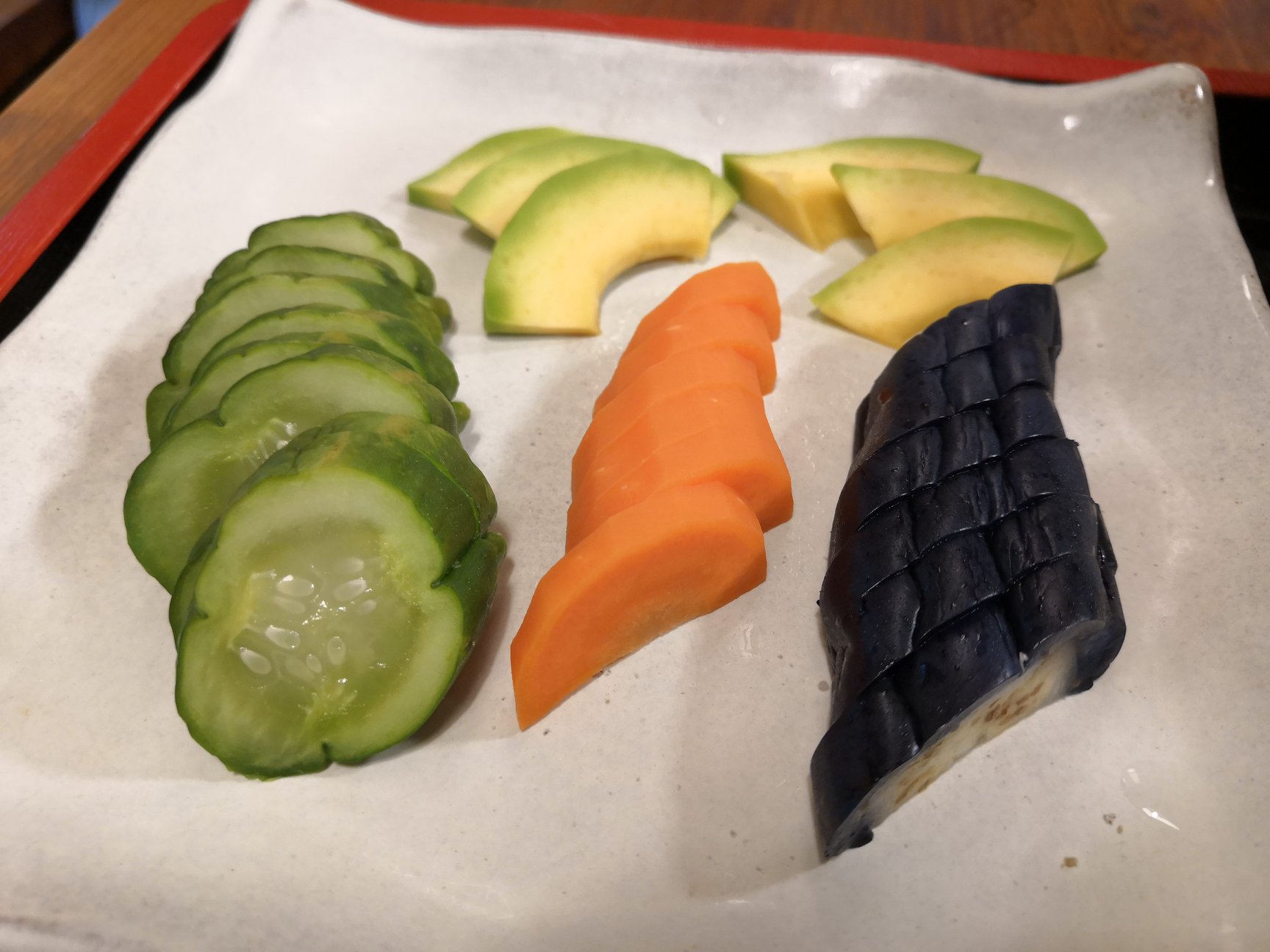 What is Nukazuke?
Fermented food is one of the core elements for Japanese cuisine.

Fermentation is the process that microorganisms change food beneficially for human.

There is a lot of food that uses this function around the world, such as yogurt and cheese.

Japan also has original fermented food such as miso and soy sauce.

"Nukazuke" is one of the fermented foods that Japanese people have been making at home since ancient times, and it has been valuable and notorious preserved food.

To make it, we put ingredient (mainly vegetable) into "Nukadoko" that is made of milled harvested brown rice, water and salt.  With the help of multiple bacteria, mainly lactic acid, working in a complex manner, we will have pickled ingredient with high nutritious value and a unique flavor in one or two days.  We call these pickled ingredient "Nukazuke."

It can be done actually very easily and really goes well with rice.

That is why Nukazuke has been an important part of Japanese dishes since ancient times.

It is said that Nukazuke has different tastes depending on the person who makes it or the region where it is made.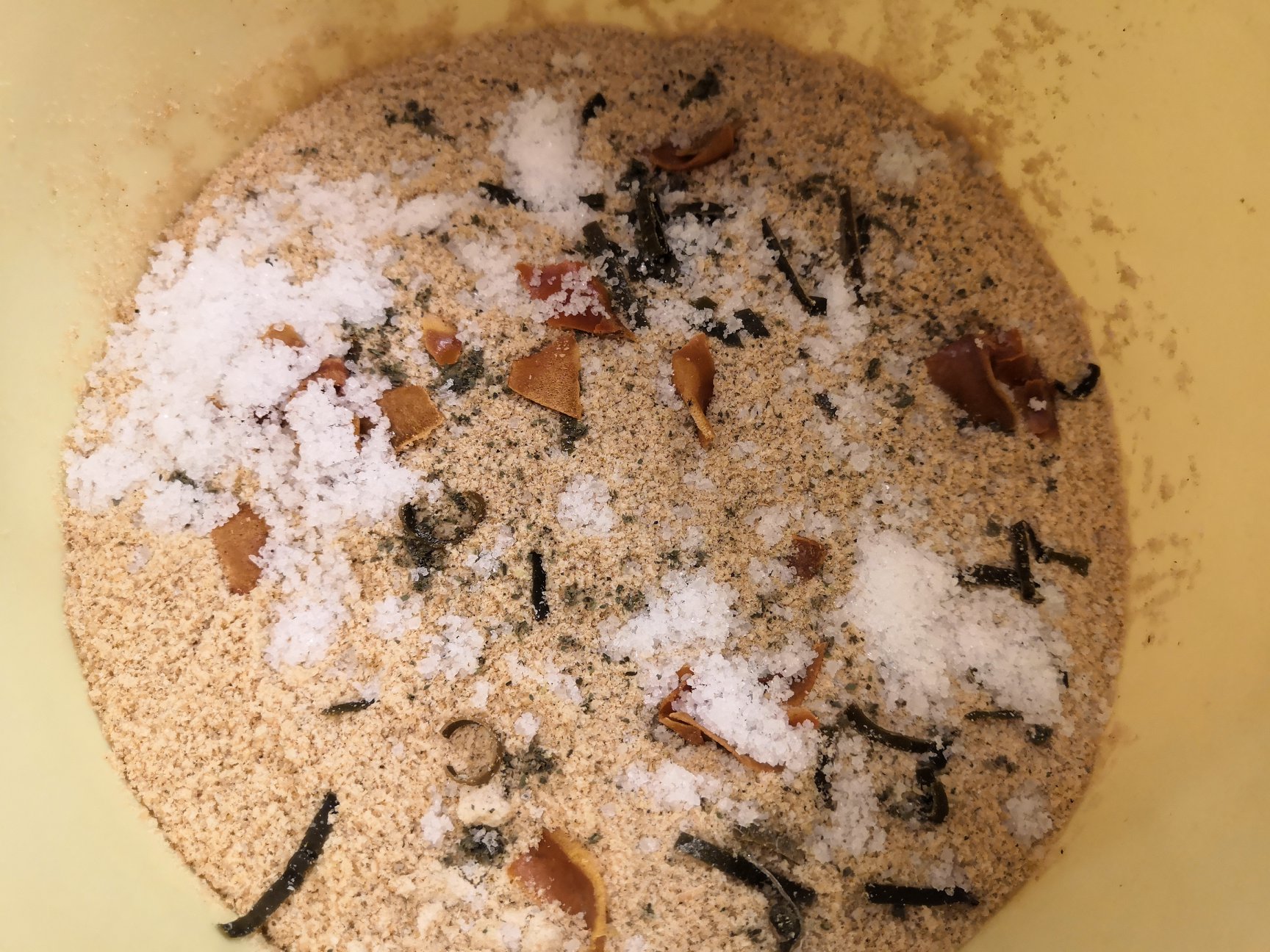 Process
◆ Make "Nukadoko"

Prepare rice bran and mix appropriate amount of water and salt, and some additional ingredients.  When the Nukadoko is ready, move to a container with a lid.

◆ Select ingredients

Choose the ingredient you want to pickle.  In Japan, cucumbers, eggplants, and carrots are often used, but you can also pick various other things. Avocados or eggs are also good!

◆ Pick ingredients

Cut the ingredients to an appropriate size, put it in the Nukadoko, and cover it with rice bran so that the ingredients cannot be seen.  Fermentation will proceed in one or two days. (Depending on the ingredients.)

◆ Eat

Remove the pickled ingredients from the Nukadoko and gently wash with water.

◆ Take care of the Nukadoko

Mix the rice bran once a day.

By doing this, bacteria that likes oxygen and bacteria that does not like oxygen are properly mixed so that a perfect Nukadoko will be made.

After learning about the culture and the key of making Nukazuke from the expert that has been making Nukazuke for a long time, we will experience making "Nukadoko" (salted rice bran) together.  In addition, we also learn the specific way to tie the barrel for Nukazuke.

You can take the finished rice bran back home, and make your original pickles with it.

Based on the ideas of vegetables and participants from all over the world, we can make countless varieties of Nukazuke!

We are looking forward to the birth of new Nukazuke made with your original idea.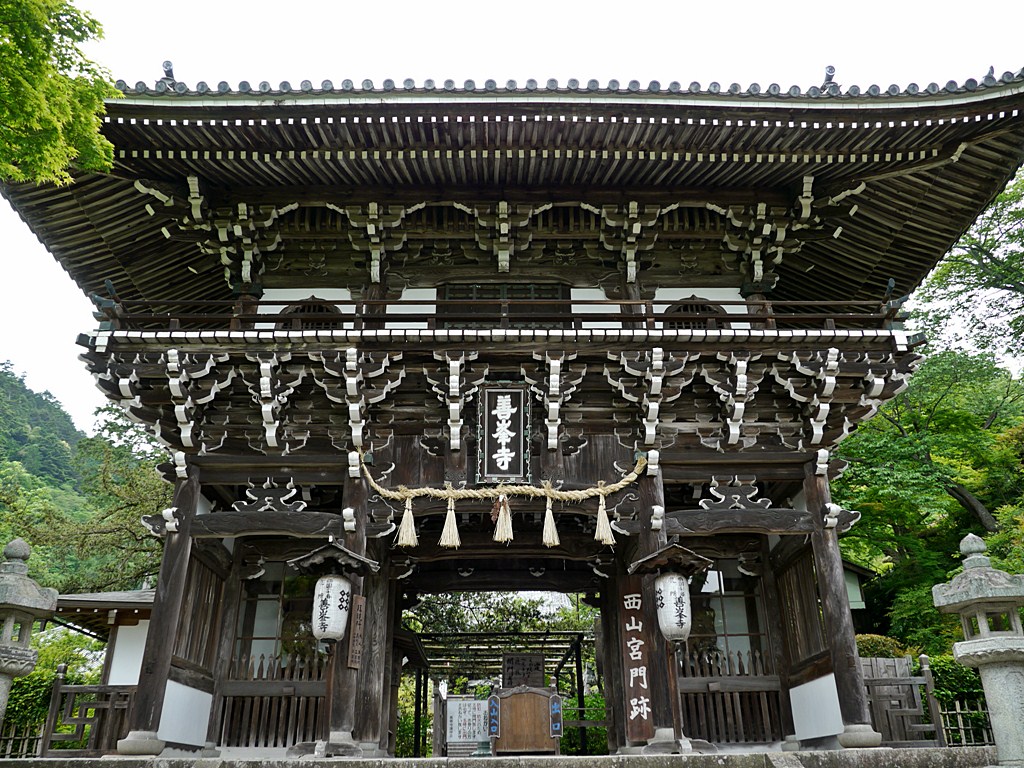 Yoshimine-dera temple
Yoshimine-dera Temple is located deep in Nishiyama, Kyoto, harmonizing with the nature.  You will be impressed by the precinct, beautifully decorated with seasonal flowers, commanding good view of Kyoto City and Mount Hiei.

Yoshimine-dera Temple was founded about 1000 years ago by Gensan-Shonin, who is a disciple of Gensin Shonin, a priest of Tendai Buddhism who lived in the middle of Heian period.  It is also the 20th temple of the Saigoku Kannon Pilgrimage (a pilgrimage of 33 Buddhist temples throughout Kinki region and Gifu prefecture. the oldest pilgrimage in Japan) and welcomes a lot of visitors from all over Japan.

The temple has a long history and a lot of anecdotes about Gensan-shonin, therefore you can know the thoughts of Japanese people in the ancient times.   The precincts are filled with seasonal flowers such as cherry blossoms, coloring leaves in autumn, hydrangeas and chrysanthemums.

With a fresh heart surrounded by beautiful flowers and views, why don't you come in touch with the old history of Kyoto?
Nukazuke Experience Plan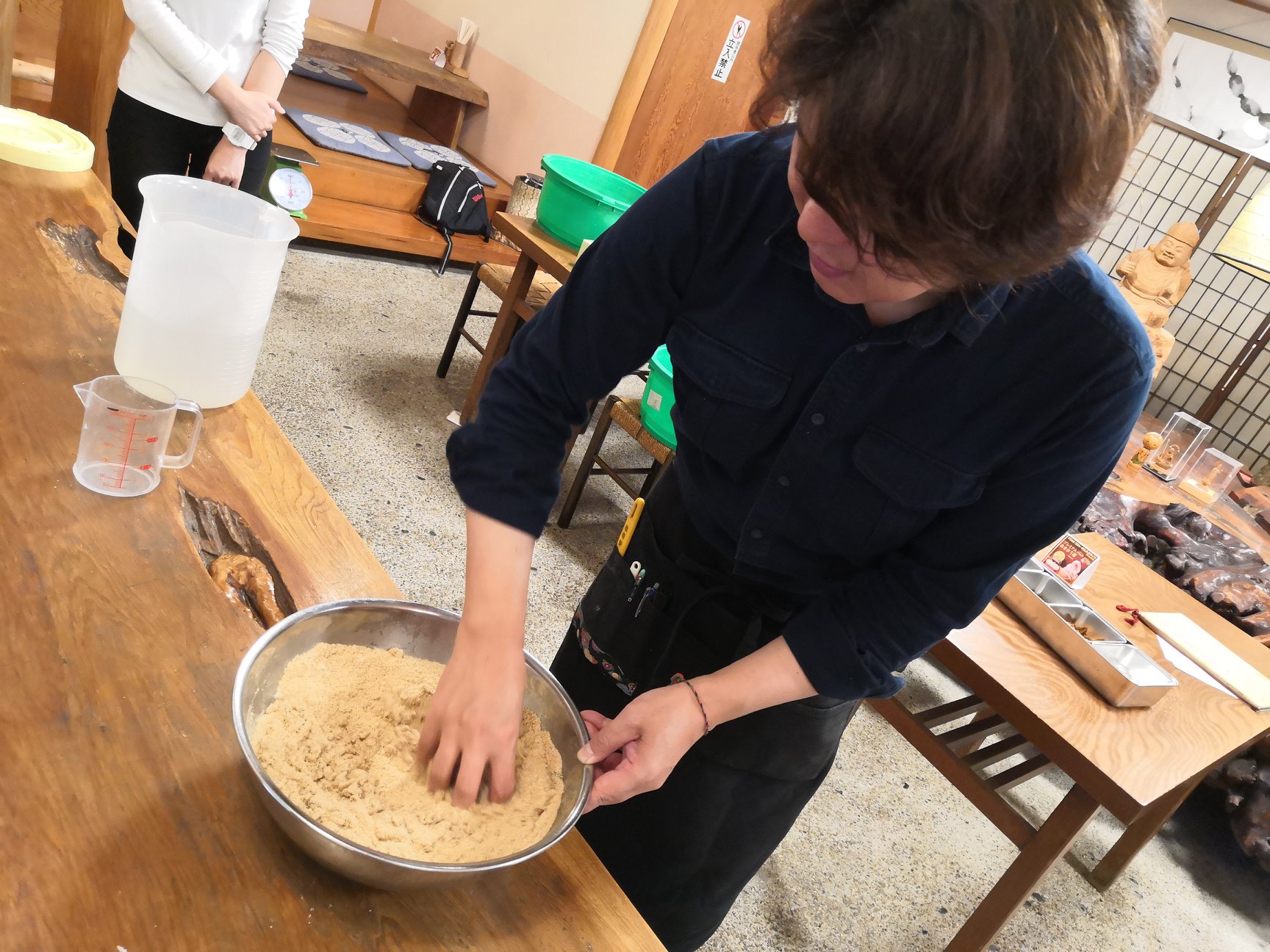 Nukazuke Experience ¥19800yen for 6 hour
Visiting Toshimine-dera temple and beautiful garden and experience of Nukazuke at Yoshimine no sato.
Venue : Yoshimine no sato & Yoshimine dera temple
Time:9:20-15:30
include Nukazuke lunch
*Minimum number of participants : 2