Cafe&Bar「Machi Bar SUBACO 」 *Machi means local city in Japanese.
"Tourists who visit the town meet and connect with people who live in the city, and discover new world."

Anyone is welcome and can enjoy lunch, café, and drinking other than hotel guests in "Machi Bar SUBACO".

We offer local vegetables, meat, eggs, tofu, Japanese pickles, and sake that you can taste only in Nagaokakyo city.

We will hold "Interact time" between local people and tourists from 8:00 p.m.
Locals and tourists can interact across the language barrier by English speaking staffs' help.

"Where are you from?" "Please tell us about your country!" "What do you do in your country?" "Where will you go tomorrow?" "Where do you recommend to visit in Nagaokakyo?" etc… Let's discover and enjoy new experiences!

* Participation in" Interact time" is your choice. Only applicants can gather at dedicated tables. Non participants can continuously enjoy your time as it is.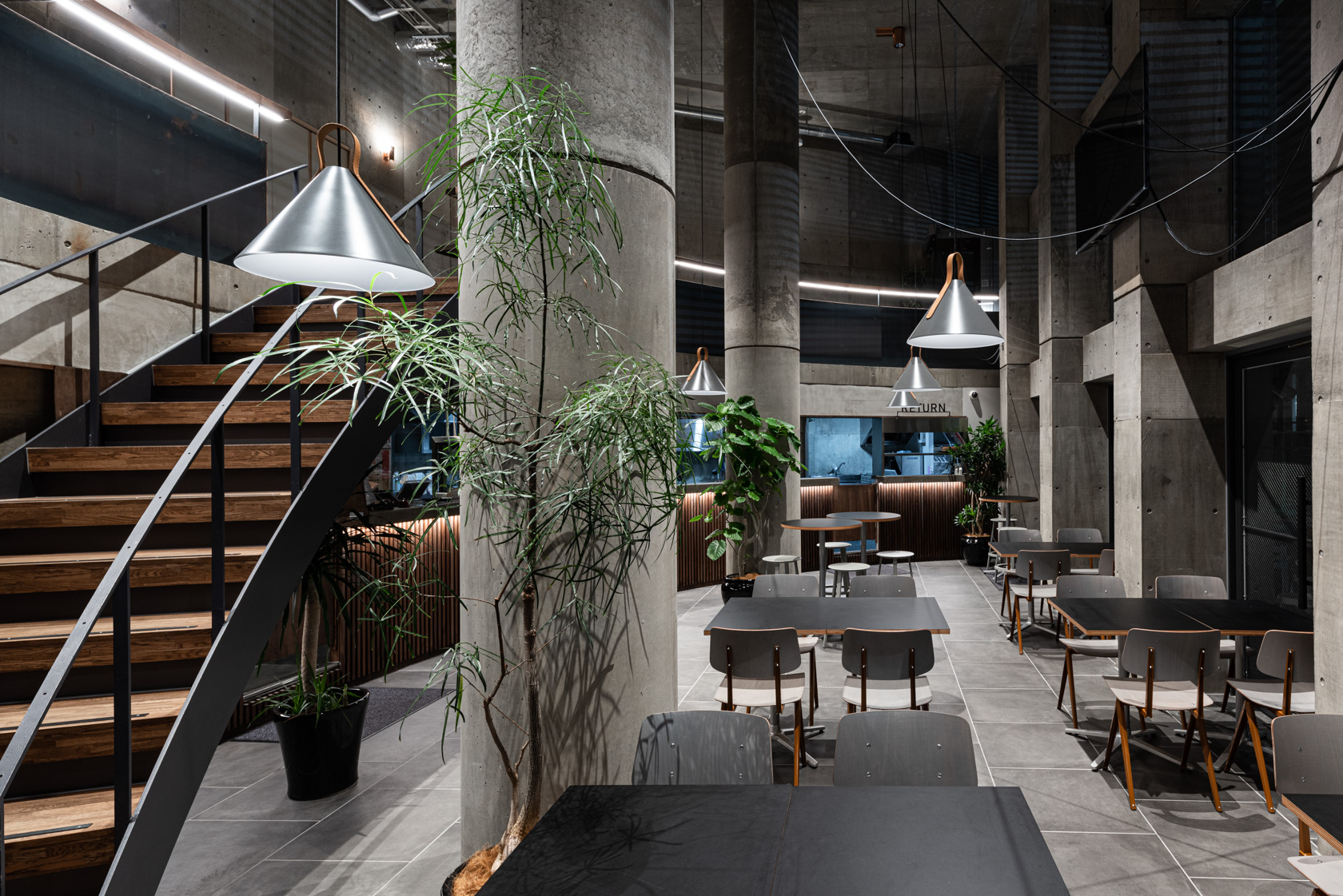 Anyone is welcome other than hotel guests.
We are aiming to be a "Hangout" where tourists from overseas or domestic and also locals can enjoy drinking together.

We offer our special dish "Nagaokakyo Karaage (Fried chicken)" seasoned with onions from Nagaokakyo and soy sauce. We also have small dishes such as; Tapas using local vegetables or Pintxos that can be enjoyed by solo customer and also we offer main dishes such as; Pasta or Pizza that can be shared by groups of people.

You can enjoy beer from Suntory Kyoto Brewery, whisky and highball delivered from Suntory Yamazaki Distillery, and sake from Fushimi in "Machi Bar SUBACO".

*Closed on Wednesdays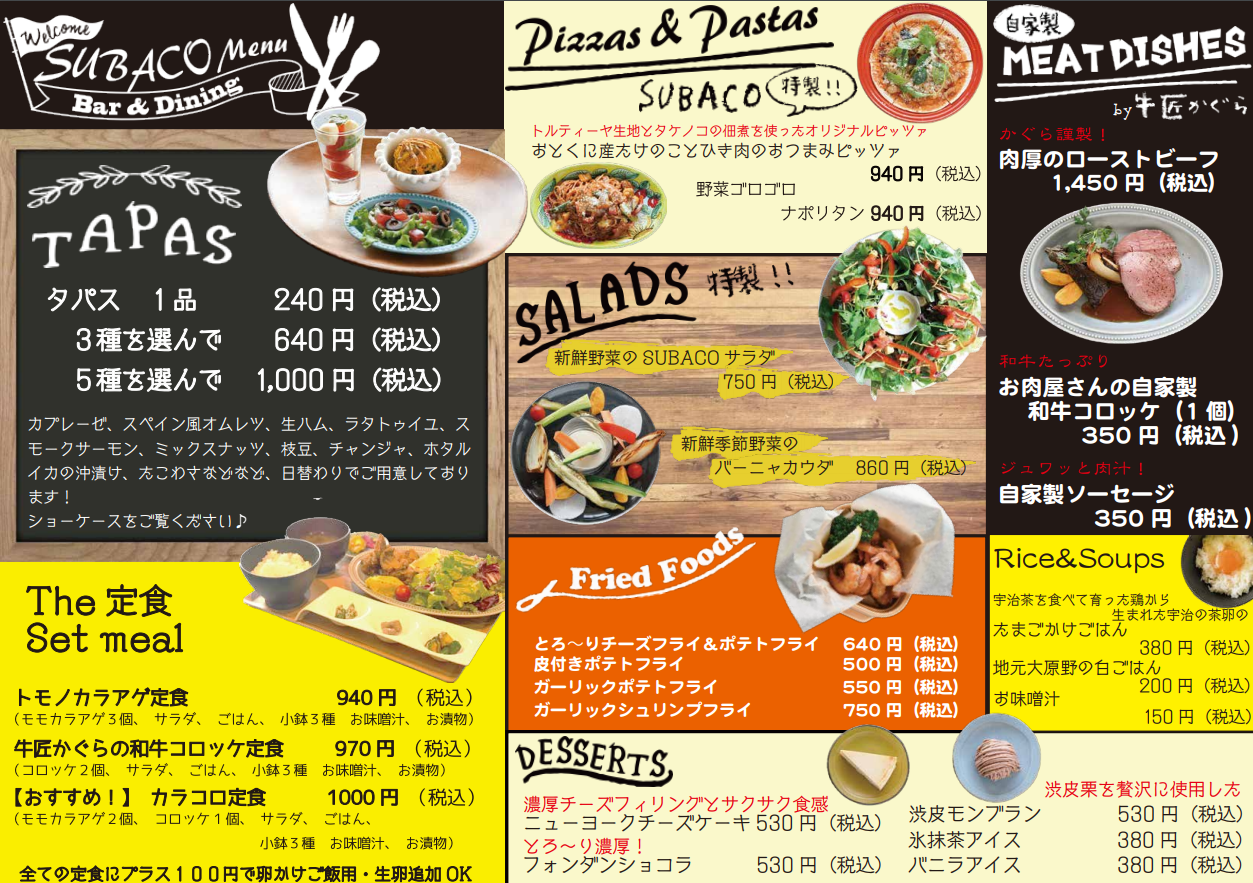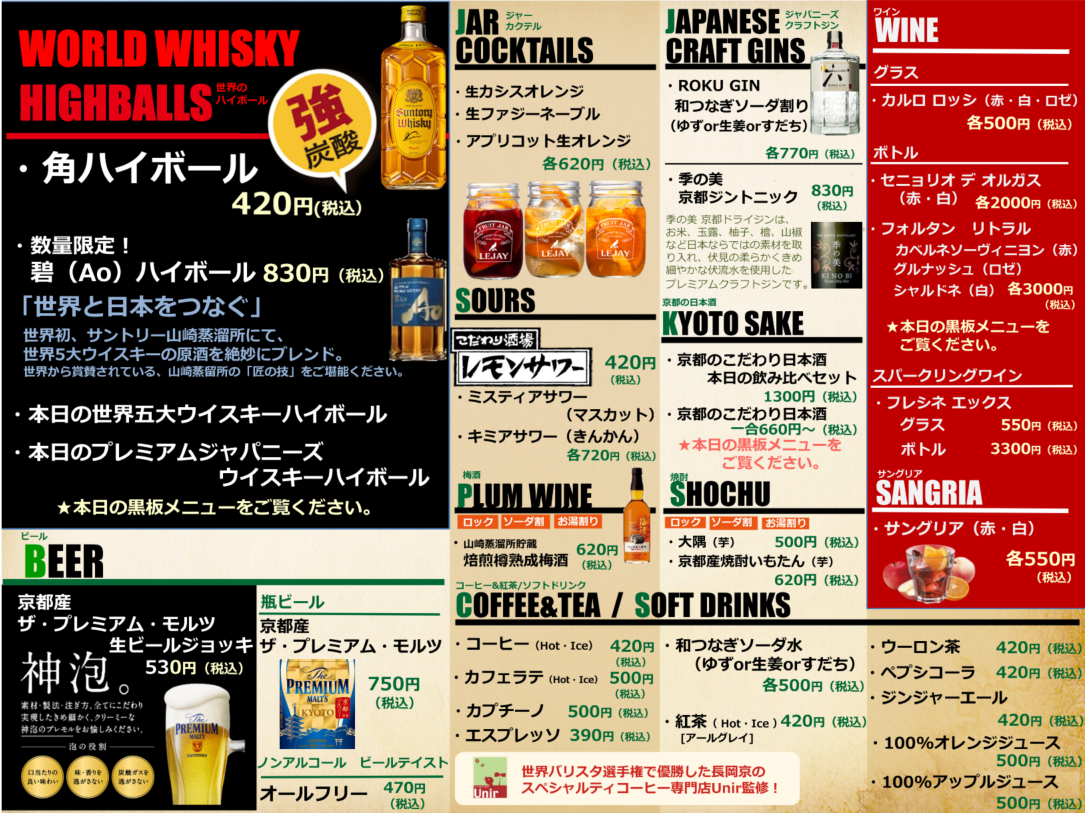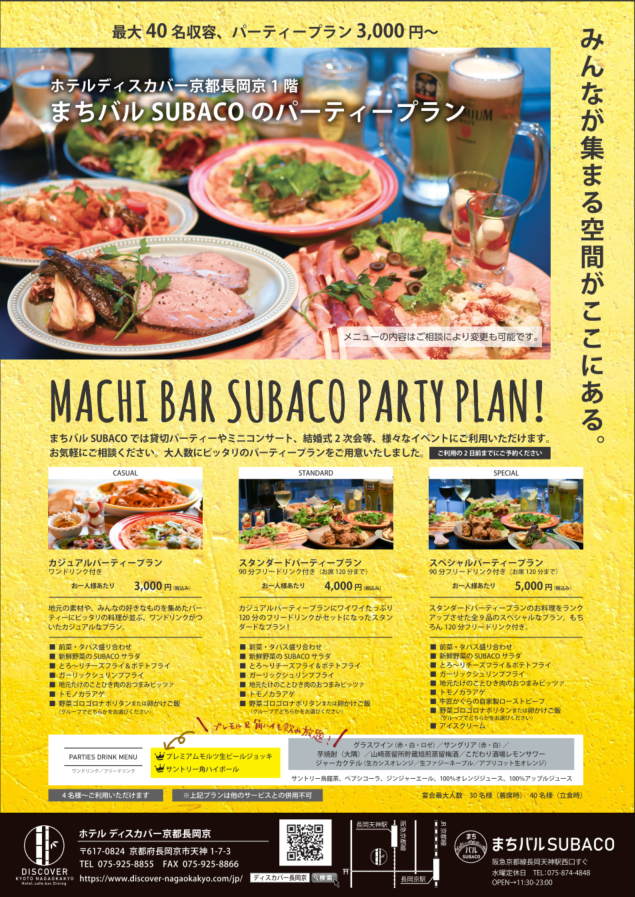 Three types of party plans
You can choose from the following three types of plans.

[Csual] 7 dishes+1drink ¥3,000

[Standard] 7 dishes+All you can drink ¥4,000

[Special] 9 dishes+All you can drink ¥5,000

Up to 30 guests are available when seated, 40 guests are available when standing.

You can enjoy any types of party such as; Gilrs' night, class reunion, dinner with family, welcome or farewell party, and year-end party etc…♪(´▽`)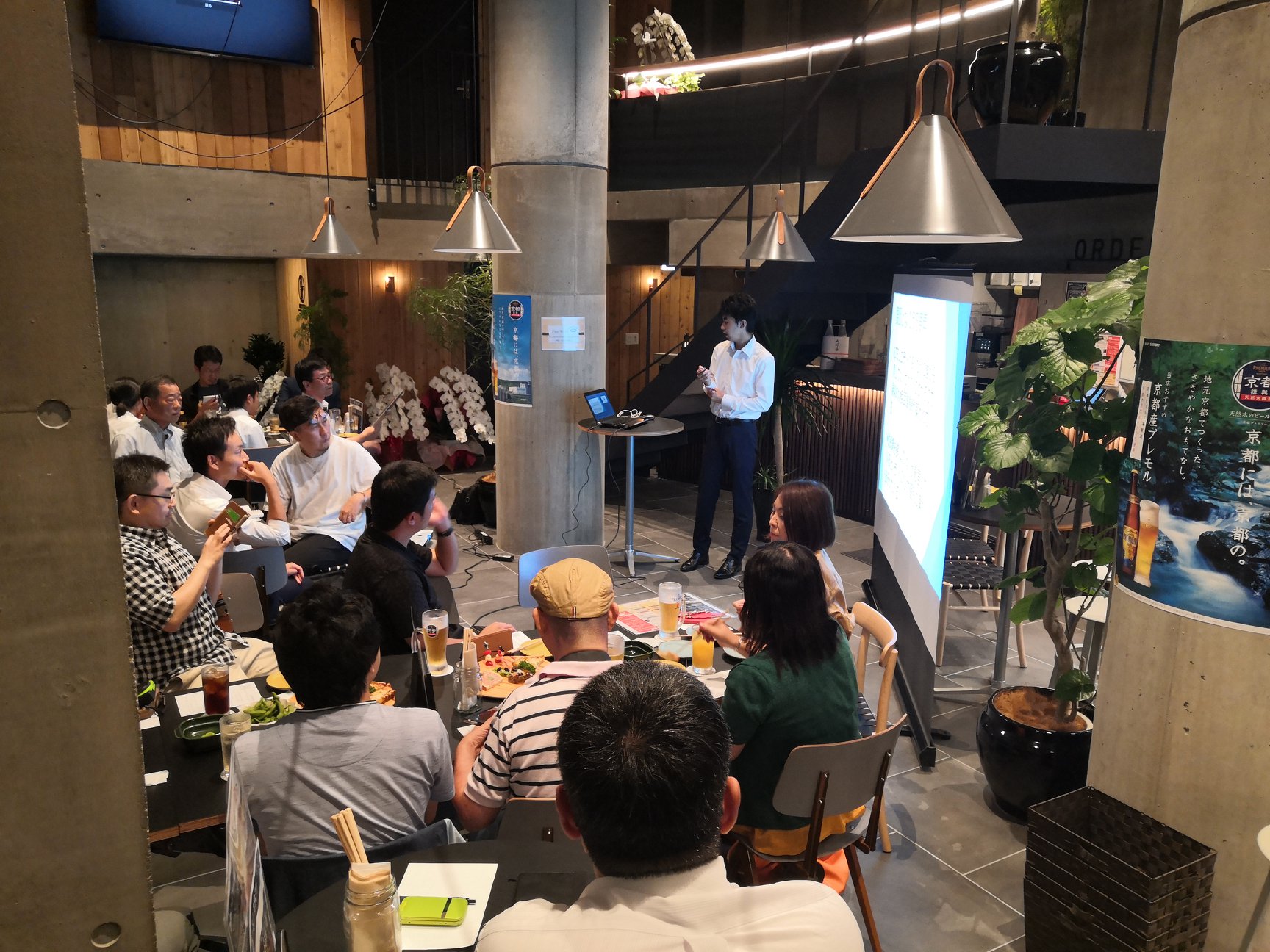 Event can be held with one drink order system. (From 15:00 to 17:30)
You can hold events in "Machi Bar SUBACO" between 15:00 and 17:30.

No usage fee is charged if all event participants purchase at least one drink.
We are glad if participants use this opportunity to connect with new people.
We will keep tables according to the number of participants.

After 18:00, you can hold an event by ordering a party plan.

Booking is availbale by phone.