We had a special guest from one of the largest inbound tourism platforms called 'MATCHA'! The Romanian editor had an experience of 'Bamboo Basket Making' at our hotel in Kyoto!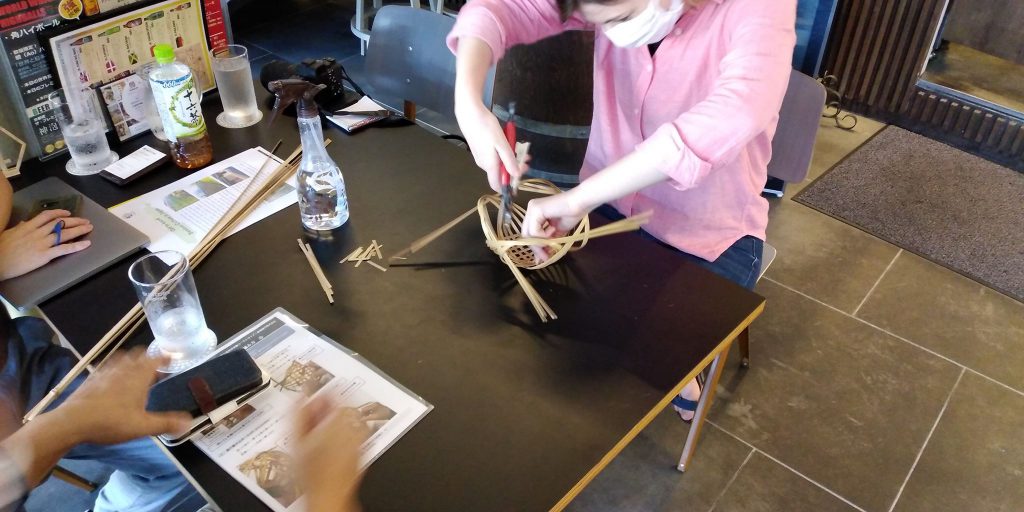 The skilled and awarded craftsman in our local area gave her a lecture about how to make a bamboo basket by hand. With a help of language interpreter (if necessary), he explained the process and technique.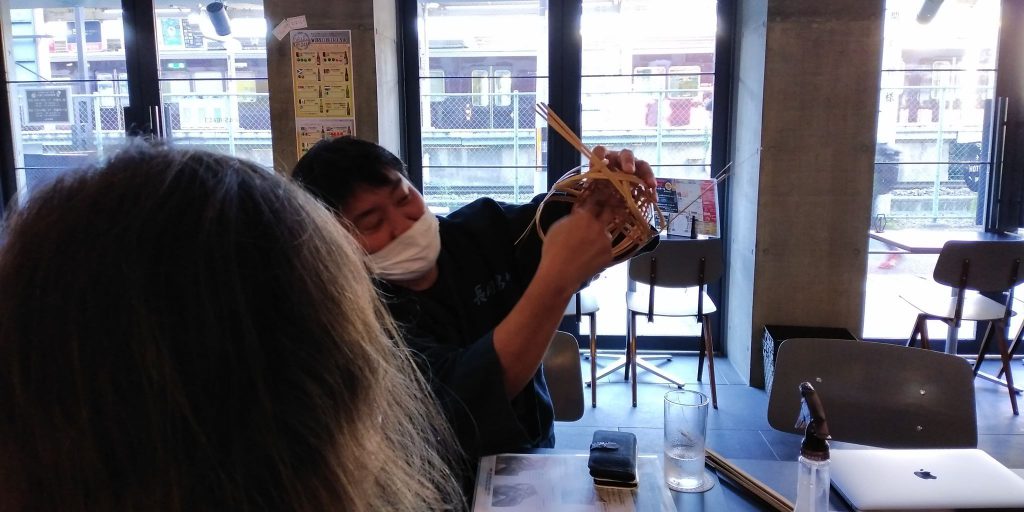 Bamboo seems hard to handle, but it has a flexibility so that the finished basket is elegant and beautiful.
'It's amazing to see the hard bamboo has turned into such an elegant basket!"
The editor said, appreciating the craftsmanship.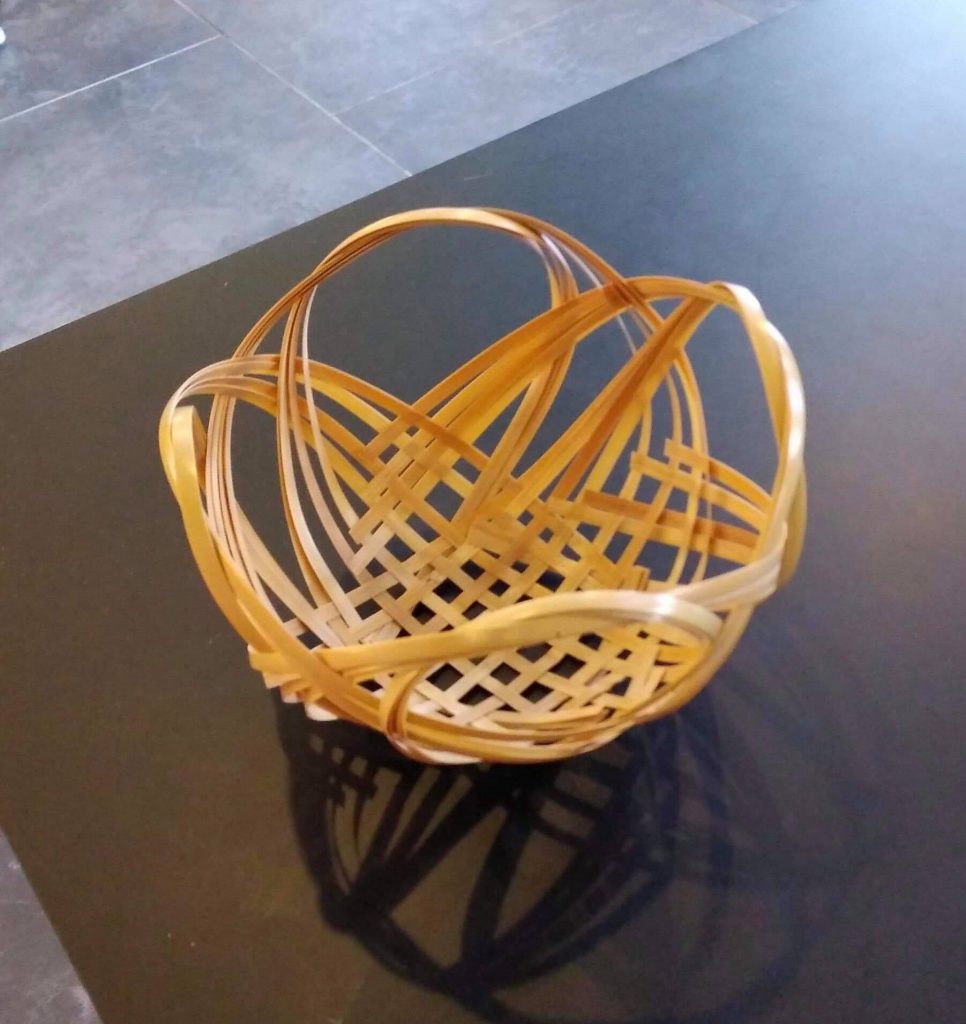 Also, our local craftsman said,
'It was a wonderful opportunity for me to meet a new person who is interested in Japanese traditional culture.'
Our hotel, Discover Kyoto Nagaokakyo, is hoping to be a place where local craftsmen and tourists enjoy the interaction with each other.
In order to be so, we will keep providing Japanese traditional programs. Keep your eyes on us!
If you are interested, contact us below;
☎ +81-(0)75-925-8855
✉ discover@irodorifactory.com
❁.。.::.。.✽.。.::.。.❁.。.:*:.。.✽
●MATCHA
MATCHA is one of the biggest inbound tourism media companies in Japan, visited monthly by around 3.4 million people from over 240 countries and regions, providing a multi-language wide range of contents.
https://matcha-jp.com/en
●Nagaoka Meichiku
Established in 1945 and has been providing beautiful Bamboo Takegaki (bamboo fences) to famous temples in Kyoto.
https://nagaokameichiku.com/
●Hotel Discover Kyoto Nagaokakyo
Located in Nagaokakyo city, Kyoto. Newly established in 2019, aiming at providing Kyoto's traditional programs to tourists. Programs include sword making, samurai, meditation with monk, tea ceremony, etc.
https://www.discover-nagaokakyo.com/experience/
The following two tabs change content below.

DISCOVER NAGAOKAKYO
Hotel Discover Kyoto Nagaokakyoのスタッフです。
ホテルにて生まれる様々な体験や交流についてお届けさせて頂きます。